Nébuleuse M1 en lumiere Ha
This image is dedicated to Robert ROYCE who did the excellent conical mirror that is the heart of this telescope.
Robert, you make disapear one of my biggest problem, the mirror shift.
Now, it is a newton, it eats photons at F3.4 but it behaves as a little refractor.
Thanks for everything !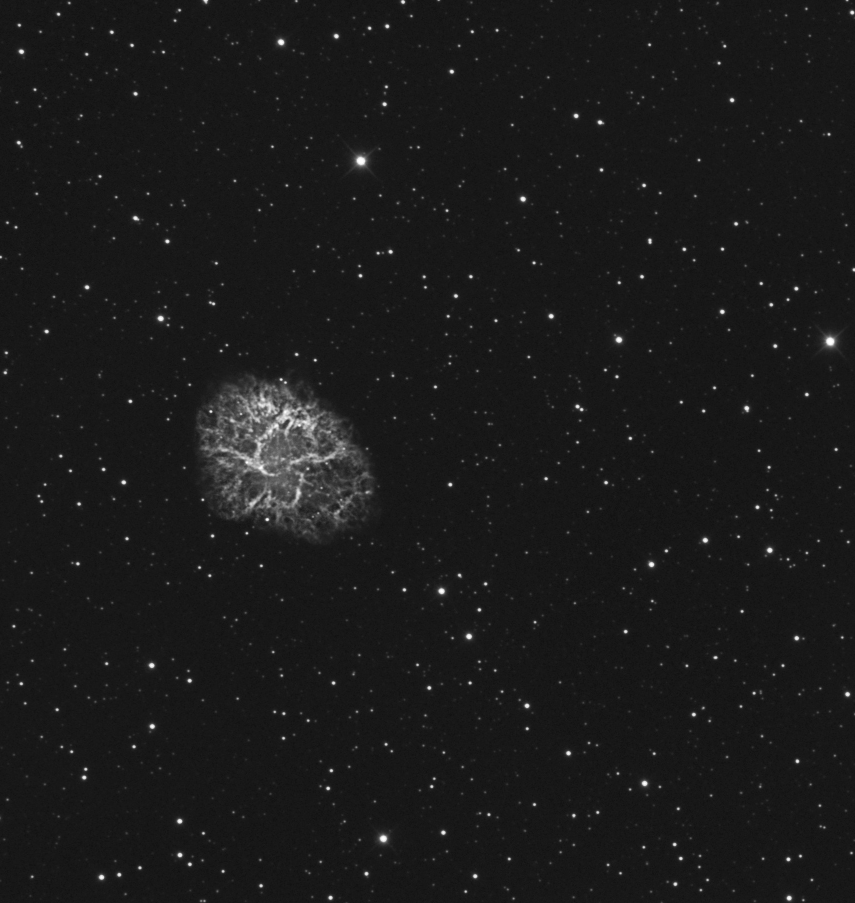 Notes techniques :
Thanks to the nice optics, and the DRIZZLING POWER of Deepskystacker ,
you can see below a image at twice the scale :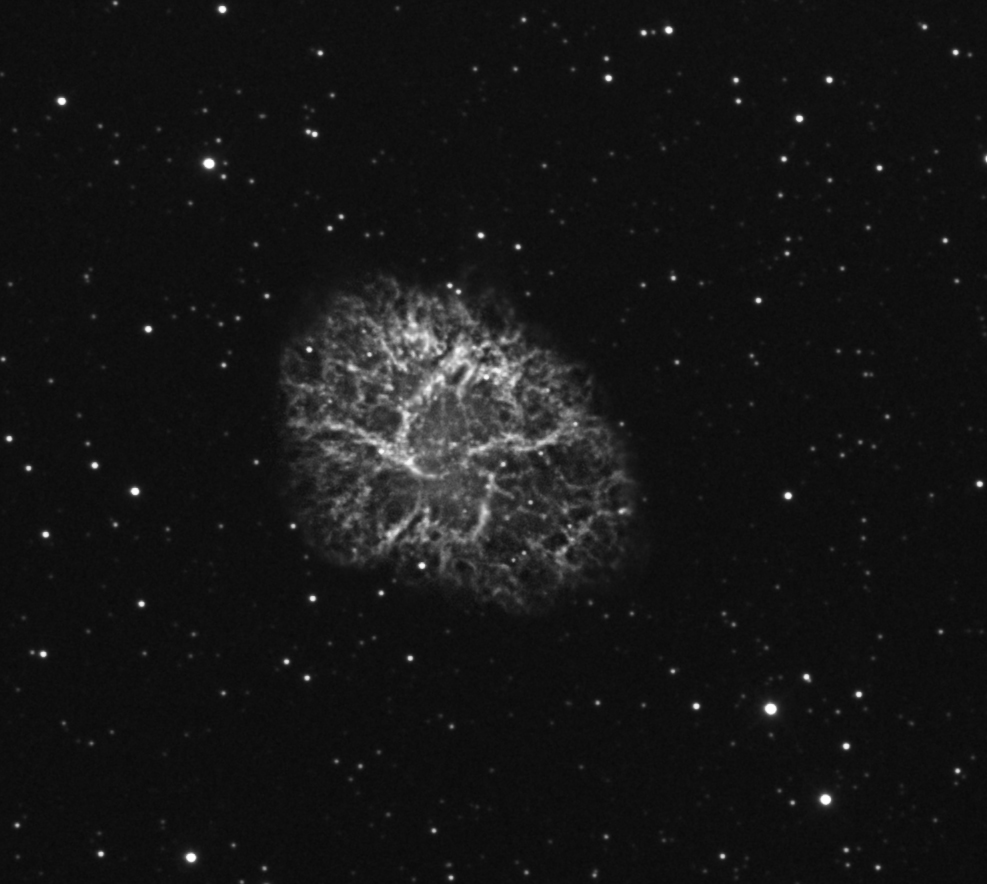 Details are quite real i checked with a blinking with a world known RC32" user : no fear "8-) !
Tapez F11 pour le plein écran.
Laissez la souris sur l'image pour une vue a fort contraste qui
montre le tres subtil "effet cheminée" dans la nébuleuse.
Camera ATIK 314L de chez Optique-Unterlinden
Telescope Vinzographe II / Newton 200@/3.4
Miror Robert ROYCE / Reducteur Philipp KELLER 2" 0.73
Monture CI-700 / PIC-ASTRO / PH266 & MXL 1:3
Mise en station Astrosnap / Méthode de king
Autoguidage FS60 / PL-1M / RMS 0.3"
Astrodon " Ha 6nm" : L = 23×600s bin11
LA WANTZENAU / Novembre 2008
Processing : Astroart / Deepskystacker