Résidu de supernova NGC6888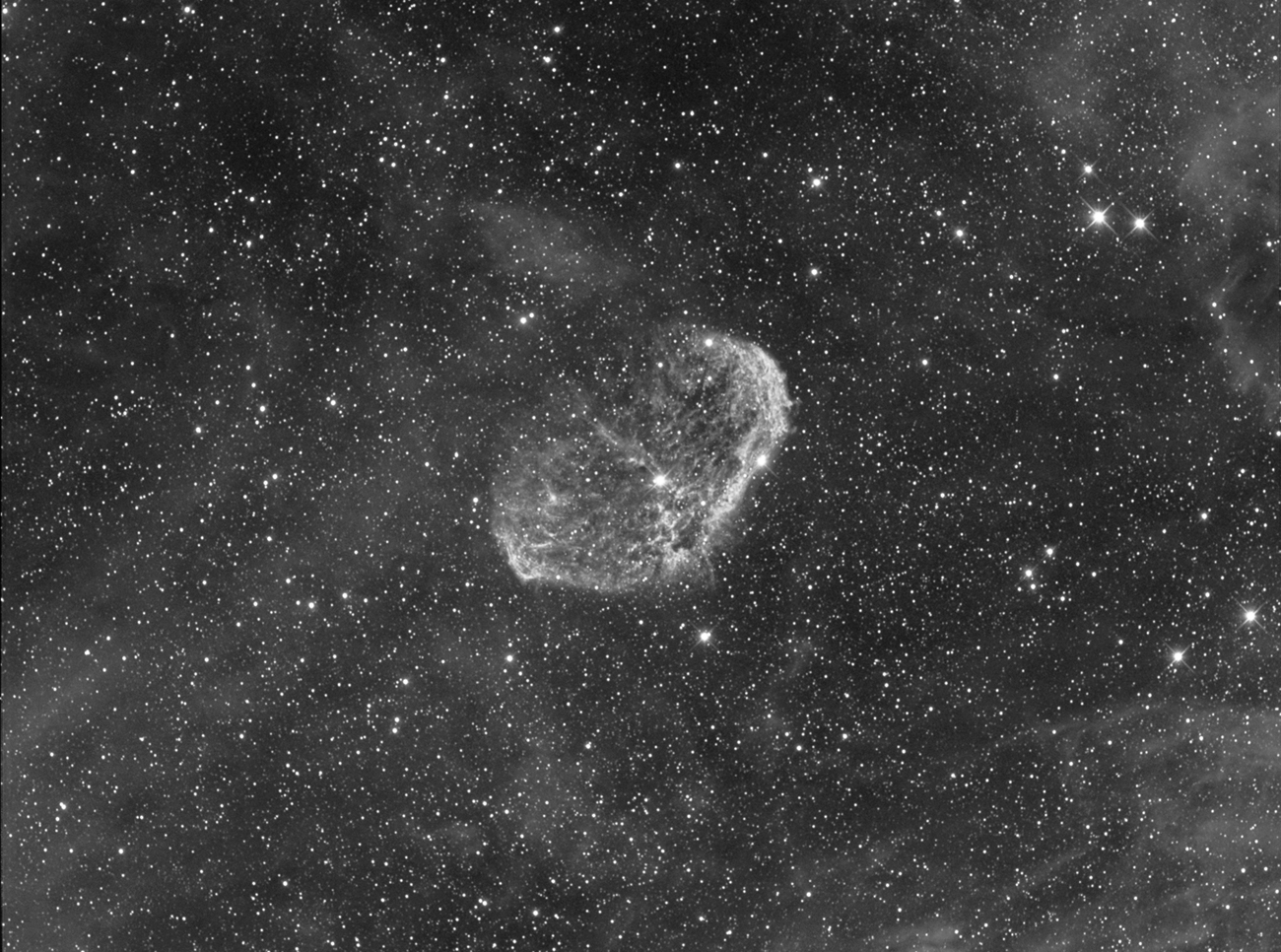 Cette image est dédiée a mon pote jean-michel qui m'a initié aux joies de l'informatique.
Avent de le rencontrer le seul objet technique que je connaissais était le multimetre a aiguille,
apres quelques parties de tetris, c'était parti pour les ordinateurs ...

Higher resolution ( 1Mo )
100% crop on the nebulae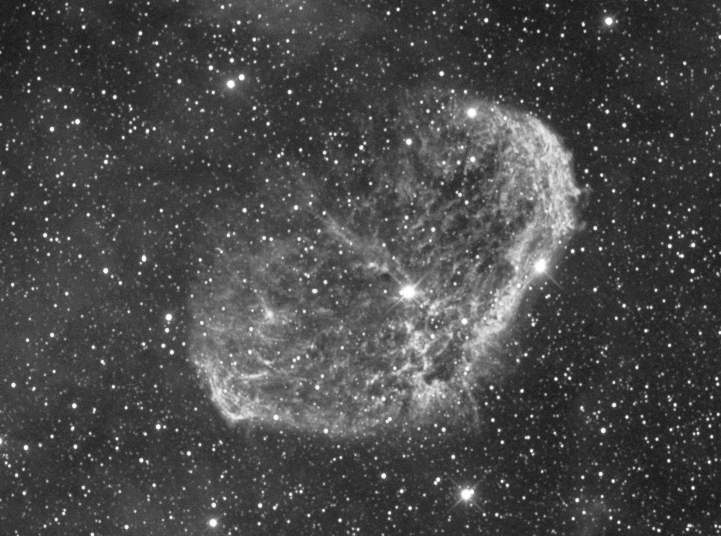 Notes techniques :
Tapez F11 pour le plein écran.
Camera Apogee U8300 de chez Optique-Unterlinden
Telescope Vinzographe II / Newton 200@/4.5
Miror Robert ROYCE / Correcteur Keller Wynne 3"
Monture CI-700 / PIC-ASTRO / PH266 & MXL 1:3
Mise en station Astrosnap / Méthode de king
Filtres Baader : Ha 7nm = 18×600ss bin22
Champ du feu / Juin 2009
BEST FWHM CCDI : 1.6 pixels / 3.9"
Collimation CATSEYE teletube, blackcat and infinity.
Processing : Astroart / Deepskystacker